Leadership
Stuart Smith
Stuart Smith is President for ExamOne, and is responsible for leading the business, which operates in the U.S. and in Canada.
Stuart most recently was Vice President, Commercial for the Great Midwest Region. Prior to joining Quest Diagnostics in 2013 as Regional Vice President for the Midwest, Stuart had a 21-year career at Pfizer Pharmaceuticals where he served in a number of senior sales and commercial leadership positions in both domestic and overseas markets.
Stuart is a U.S. Navy Commander (retired) where he served as a Naval Intelligence Officer and Analyst. He was recalled to active duty following 9/11 in direct support of Central Asian State operations. He also earned a bachelor's degree in political science from the University of Tennessee.
Medical & Analytics
Betsy Sears, MSM, MT (ASCP)

Betsy Sears has more than 30 years of experience in the insurance laboratory environment. She works closely with ExamOne's laboratory operations, research and development, and medical and sales staff on client end-to-end strategic solutions, and supports insurance customers through a variety of presentations on laboratory, medical and risk assessment topics.
Prior to joining ExamOne, Betsy served as vice president and laboratory director of Osborn Laboratories for 14 years. She also has over 11 years of experience in clinical and hospital laboratory settings in New York City and Chicago, specializing in microbiology. Betsy earned a bachelor's degree in medical technology from the University of Missouri – Kansas City and a master's degree in business management from Baker University.
Dawn Forst, MBA, B.S., I (ASCP)

Dawn Forst began working with Quest Diagnostics as a medical technician while completing her baccalaureate degree. Upon graduation, Dawn worked initially as a medical technologist, then technical supervisor and technical manager managing day-to-day operations of special chemistry, automated chemistry, immunology, blood bank, virology, infectious disease serology, flow cytometry and immunochemistry.
In 2000, Dawn assumed the role of Director of Laboratory Operations for the Midwest region, overseeing all laboratory operations for clinical and anatomic pathology in an eleven-state region. In 2006, she assumed responsibility for ExamOne laboratory operations. She has served as chair and as a team member on several best practice teams, including immunochemistry, immunology, blood bank, and quality assurance. Dawn is currently the co-chair of the Kansas chapter of Women in Leadership and serves on the advisory board for the clinical laboratory science program at the University of Kansas.
Dawn earned her undergraduate degree in biology from the University of Missouri in St. Louis and an MBA from Webster University. She has ASCP I certification, and Six Sigma Green Belt certification.

Brian Lanzrath

Brian Lanzrath is ExamOne's Director of Analytics and a scientist in our research and development department. He has participated in the development of multiple risk assessment and drugs of abuse assays for serum, urine, and oral fluid.  Since 2009, his primary responsibilities have been in data analysis, including reflex criteria definition and mortality modeling.
Brian received his Bachelor of Science degree in biology and his MBA in strategic management from the University of Kansas.
Tim Meagher

Dr. Tim Meagher has spent more than 20 years consulting in the life insurance industry. Dr. Meagher is presently Vice President and Medical Director at Munich Re (MLMC) and is a Past President of the Canadian Life Insurance Medical Officers Association (CLIMOA).
Dr. Meagher has had a career-long interest in medical education at both the university level and in the insurance world. He has given many presentations at educational meetings for brokers, underwriters and physicians in Canada and abroad. He currently serves as the Medical Director for ExamOne Canada.
Dr. Meagher is a graduate of the National University of Ireland.
Jerome Wagner, PhD, DABCC
Dr. Jerome Wagner joined ExamOne as a clinical chemist in the fall of 1999 where he was involved in the development of new tests. He currently serves as principal scientist supporting the clinical, risk assessment, wellness and Employer Solutions businesses.
During his tenure with ExamOne, Dr. Wagner has served as Chair of the Quality Control Best Practice Team and was a Gambino Award contributor in 2010-2011. Dr. Wagner has been board certified by the American Board of Clinical Chemistry since 2003 and has acted as laboratory director for several rapid response laboratories. He currently serves as Scientist – Principal for ExamOne.
Dr. Wagner received his Bachelor of Science in biochemistry from the University of Saskatchewan and his Ph.D. in clinical chemistry from the University of Windsor. After completing his doctoral degree, Dr. Jerome Wagner worked as an assistant professor in the pathology department at the University of Kansas Medical Center and later became the associate director of the clinical laboratory for the University of Kansas Hospital.
Sales & Business Development
Joey Grant

Joey Grant is Senior Vice President, Sales for ExamOne. Joey started with ExamOne in 2001 as a sales representative. Today, he oversees sales efforts for ExamOne's producer, direct marketer, distribution, IMO/BGA and specialty collections channels. During his time at ExamOne, he has served in numerous sales and management positions and has helped our paramedical revenues grow from $6M annually to more than $125M annually.
Joey earned his Bachelor of Arts degree in communication from the University of Kansas.
Phil Williamson

Phil Williamson is Vice President, Insurance Carrier and Specialty Collections sales for ExamOne. Phil joined ExamOne as a producer sales representative in 2007 and has since held numerous roles of increasing responsibility, including District Sales Manager, Business Development as well as a national sales executive for the life and healthcare industry. Since 2013, he was responsible for the growth of ExamOne's healthcare start-up business MediCheck and was Quest Diagnostics industry expert for Risk, Quality and Population health services.
Phil earned his Bachelor's degree in Business Administration from the State University of New York at Geneseo.
Melanie R. Carter

Melanie Carter has been an active professional in the insurance industry for over 20 years, servicing thousands of life and health distributors and insurance carriers for their health data collection needs. During her long tenure with Superior Mobile Medics, Melanie was a key member of the senior leadership team, overseeing many aspects of the company's operational, sales and marketing functions. With the 2015 acquisition of Superior Mobile Medics by ExamOne, Melanie assumed the role of leading ExamOne's sales efforts in the distribution channel. In her current position Melanie oversees the distribution, brokerage/IMO, as well as emerging and direct market sales channels.
Prior to her career path in the insurance industry, Melanie held several roles in the telecom industry where she managed over $300 million in annual sales.
Dan Kemp

Dan began his career with ExamOne in 2003 as a producer sales representative and was promoted to sales manager within just a few years. Today he leads the producer sales team within the United States and Canada.
Prior to joining ExamOne, Dan spent over 25 years in the telecommunications industry holding various management positions.
John Reynolds

John Reynolds is Senior Vice President, Strategy & Development for ExamOne. He is responsible for the strategic planning, innovation and management for ExamOne's product portfolio, professional services, data analytics, as well as leading the development of the company's strategic partnerships. He has more than 25 years of experience in the insurance industry, primarily in sales management, product development and field operations.
Prior to joining ExamOne, John was responsible for sales and management of  iPipeline's insurance software SaaS products. He received his business degree from West Chester University of Pennsylvania.
Marketing & Product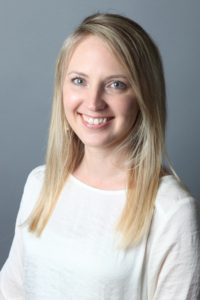 Casey Fox

Casey is the Strategic Marketing Director for ExamOne. She joined the company in 1997 and is responsible for the branding, positioning and communication of ExamOne's products and services.
Casey earned her Bachelor of Arts degree in business administration from Baker University.
Kem Snavely Frost

Kem has worked at ExamOne since 2000, and leads the tactical marketing and creative teams for ExamOne. Her team creates, distributes and measures all the marketing, social and web efforts for the multiple industry channels ExamOne serves. Prior to ExamOne, Kem was an art director at a Kansas City direct marketing agency and an editor of the country's largest employee news magazine.
Kem received her Bachelor of Arts degree in journalism and art from the University of Arkansas and a master's degree in integrated marketing communication from the University of Kansas.
Operations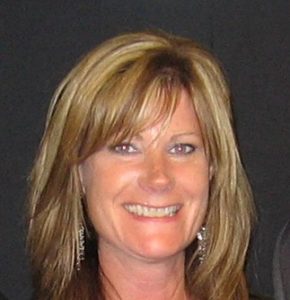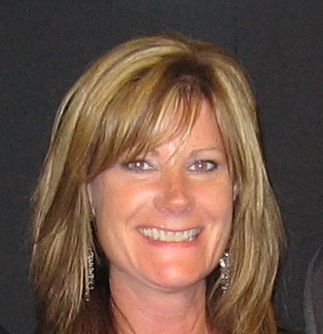 Kathleen Willms

Kathy has more than 25 years of experience in the life insurance service/product industry. In her current role, she oversees call center operations in multiple locations for ExamOne call center products that include: electronic data collection, inspections, electronic medical records, MediCheck, expedited scheduling for the paramedical field, and corporate initiatives including project recovery and chronic care management.
Prior to joining ExamOne, Kathy served in various operational and analytics leadership roles for Home Reference Laboratory and Osborn Laboratories.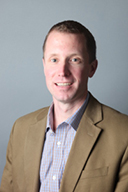 Paul Walker

Paul began working with ExamOne as a summer intern while he was in college. Upon graduation, he worked for a medical software company before returning to ExamOne several years later as a project manager on the field operations team. During his tenure with ExamOne, Paul has held a variety of positions, from coordinating wellness and drug testing collections to leading sales and operations for our Canadian and international business. Currently, he oversees the company's United States and Canadian operations teams.
Paul earned his undergraduate degree in business from the University of Kansas, and an MBA from Baker University, in addition to a Six Sigma Green Belt certification.
Rick Kingcade

Rick joined LabOne in 1997 in a leadership role for the information technology group, overseeing technology operations, support and infrastructure.  He also led several of strategic initiatives, including the construction of our state-of-the-art laboratory facility in Lenexa, Kansas, the establishment of our network of call centers, and a variety of strategic business acquisitions that helped ExamOne develop into a full service solutions provider.
Rick currently leads our strategic services functions which include overseeing a wide variety of business support services including examiner network development, field office support, facilities management, coordination with shared services within Quest such as legal, compliance, human resources, finance and information technology, and leads ExamOne's merger and acquisition activities.
Prior to joining ExamOne, Rick held a variety of technical and management roles in the information technology industry and was engaged in a number of entrepreneurial initiatives. He also holds a Six Sigma Green Belt certification.