ExamOne Leadership Team
Subu Ramachandran, President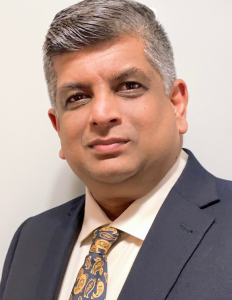 Subu Ramachandran is the President and General Manager for ExamOne. Subu has had a career spanning over two decades across GE Healthcare, Catalent Pharma Solutions, James Hardie and Quest Diagnostics where he has held various senior level roles that included Operating and Financial responsibilities across Commercial, Operations, Supply Chain, Cash and Risk Management. Subu has more than 16 years of experience across the Healthcare and Life Science industries. As a leader, Subu has a strong track record of driving growth by focusing on customer-centric solutions and he has a passion for operational excellence. Subu has a Bachelor's in Production Engineering from NIT-Trichy and is a certified Lean Six Sigma Black belt.
Gaurav Malik, Senior Vice President, Operations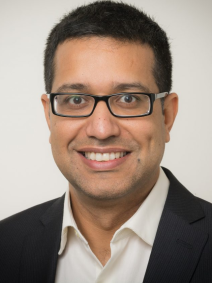 Gaurav Malik is the Senior Vice President of Operations for ExamOne. His primary focus is to drive operational excellence and provide the highest quality of service to our clients. Gaurav has led a dynamic career with nearly 20 years of operational experience within organizations like GE Healthcare, GE Capital, Genpact and Quest Diagnostics. He has held various senior level roles that included Sales, Quality, Operations and Financial responsibilities across Commercial, Operations, Supply Chain, Cash and Risk Management. As a leader, Gaurav is passionate about driving growth and performance improvement by focusing on six sigma and lean methodologies. Gaurav has a Bachelor's in Science, MBA in Marketing and also a Six Sigma Master Black belt.
Hope Karnes, MD, PhD, Medical Director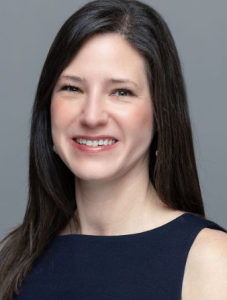 Hope Karnes, MD, PhD is the Medical Director for ExamOne. Her role is dedicated to promoting, expanding, and transforming the laboratory's vital role for ExamOne's risk assessment and Health and Life Sciences clients at ExamOne. Dr Karnes received a Bachelor of Science degree cum laude in Biomedical Engineering from Washington University in St. Louis in 2004. She went on to complete her MD and PhD from the University of Kansas School of Medicine in 2009 and 2011, respectively. From 2011 to 2016, Dr Karnes completed a residency in anatomic and clinical pathology, as well as a fellowship in blood banking and transfusion medicine at Washington University School of Medicine in St. Louis.
John Reynolds, Senior Vice President, Business Development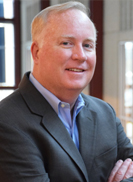 John Reynolds is Senior Vice President, Strategy & Development for ExamOne. He is responsible for the strategic planning, innovation and management for ExamOne's product portfolio, professional services, data analytics, as well as leading the development of the company's strategic partnerships. He has more than 25 years of experience in the insurance industry, primarily in sales management, product development and field operations.
Prior to joining ExamOne, John was responsible for sales and management of iPipeline's insurance software SaaS products. He received his business degree from West Chester University of Pennsylvania.
Betsy Sears, Scientific Advisor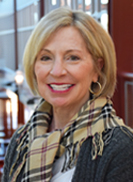 Betsy Sears has more than 30 years of experience in the insurance laboratory environment. She works closely with ExamOne's laboratory operations, research and development, and medical and sales staff on client end-to-end strategic solutions, and supports insurance customers through a variety of presentations on laboratory, medical and risk assessment topics.
Prior to joining ExamOne, Betsy served as vice president and laboratory director of Osborn Laboratories for 14 years. She also has over 11 years of experience in clinical and hospital laboratory settings in New York City and Chicago, specializing in microbiology. Betsy earned a bachelor's degree in medical technology from the University of Missouri – Kansas City and a master's degree in business management from Baker University.
Brian Lanzrath, Director of Analytics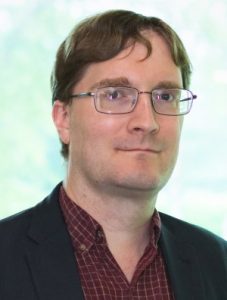 Brian Lanzrath is ExamOne's Director of Analytics and a scientist in our research and development department. He has participated in the development of multiple risk assessment and drugs of abuse assays for serum, urine, and oral fluid. Since 2009, his primary responsibilities have been in data analysis, including reflex criteria definition and mortality modeling.
Brian received his Bachelor of Science degree in biology and his MBA in strategic management from the University of Kansas.