Life Insurance Examiner Appreciation Week
Thank you to our vital employees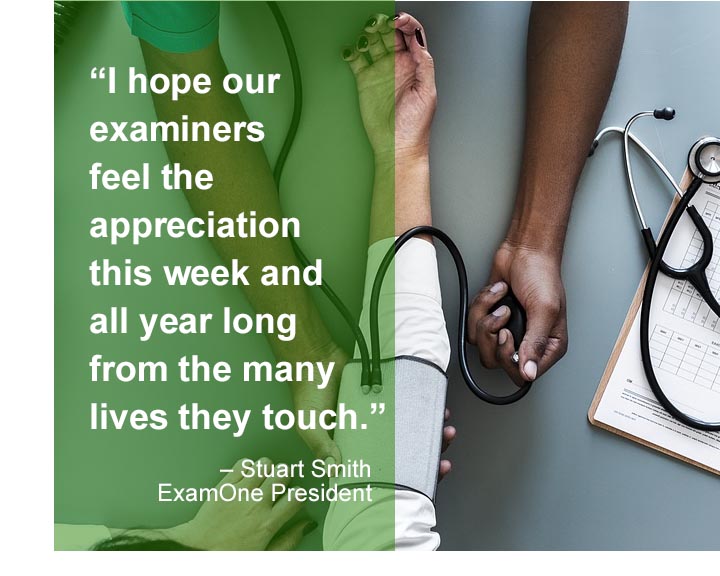 During the last week of August, we recognize and celebrate the vital role our examiners play in our industry:
Representing the insurance companies we serve daily
Being the "face" of ExamOne to life insurance applicants
Providing an excellent experience for applicants each day
Applicants and clients we serve regularly tell us how much they value our examiners, and during this appreciation week we want everyone to know why.
"My examiner was wonderful. She was very professional, personable and developed a wonderful rapport with me. The experience was so great, as a life insurance agent too, I only want ExamOne to complete exams for my clients. Five stars!"
– Life insurance applicant and agent

Get rewarded for recruiting new examiners
If you are a current employee examiner, you can be rewarded a $100 referral bonus for successful hires. In order to be eligible for the referral bonus, both the referring employee and the new hire must be on payroll at the 90 day mark of employment. Ask your supervisors for more details.
Want to join our examiner team now? Find out more here.
We can't say it enough, "thank you!"
Join us in showing our appreciation for these employees who play an integral role in helping more families be protected with life insurance.