ExamOne now offers 1,500 exam centers nationwide
October 30, 2018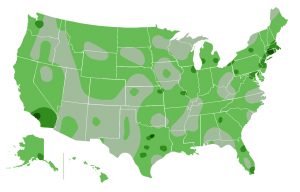 ExamOne, a Quest Diagnostics® company, has doubled the number of Quest Patient Service Centers (PSC) in its life insurance exam center network. The expansion provides life insurers and applicants with access to 1,500 exam centers nationwide and it adds more than 8,000 weekly appointment times.
"This expansion delivers on our goal to improve the applicant experience by providing life insurers and their applicants more options and more appointments for completing the life insurance exam," said Stuart Smith, ExamOne President. "We are proud to offer the only exam center network of its kind in the industry."
With access to the largest network of exam centers in the industry, ExamOne life insurance clients will be able to leverage more appointment options so exams can be completed at a time and place that is convenient for applicants.