Committed to the industries and communities we serve

Stepping up to the challenge together
We want to thank our clients, industry peers, and employees for coming together during these unprecedented times. Times like these remind us how connected we are, as an industry and as people. From our examiners and laboratory workers on the front lines, to carriers and agents helping protect individuals and families with life insurance, we are all in this together. ExamOne and the entire Quest Diagnostics family are committed to working tirelessly to deliver solutions that will help us work through these changes and challenges.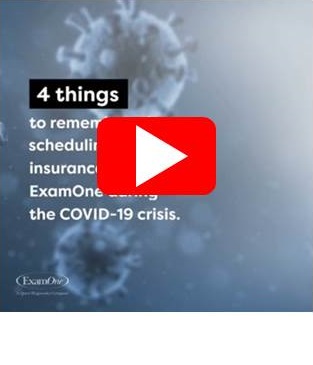 Keeping people safe
The safety of our employees, life insurance applicants, and all the other people we interact with is our top priority—today and always. As the pandemic continues, we know you'll have a lot of questions about how we are addressing the coronavirus disease (COVID-19).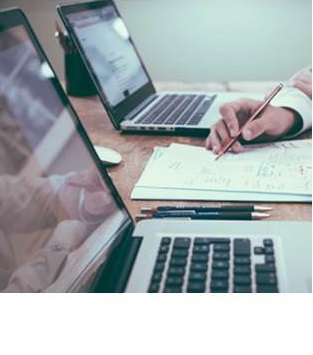 Meeting clients' changing needs
As the industry has adapted to this new environment, it has been our goal to continue to provide valuable health-based insights to insurers. The traditional face-to-face exam may not work for some applicants, but that shouldn't stop them from proceeding through the life insurance process. Through our variety of solutions, insurers can still receive the information they need to make quick and confident decisions. See our solutions to meet the changing needs of clients.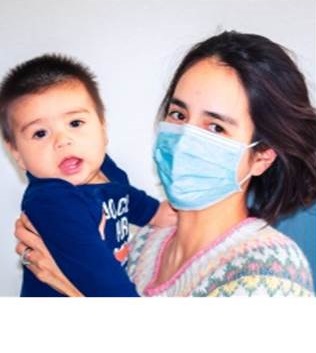 Supporting each other
The communities where we live and work rely on us during these difficult times. From our local representatives staying connected to agents in the field, to Quest's delivery of diagnostic insights and other support to help fight COVID-19, we are all doing our part.
As we all work tirelessly to continue to help provide life insurance to families when they need it most, we appreciate the trust and patience you have shown as our industry enters a new way of working. Please contact us if you have any questions.